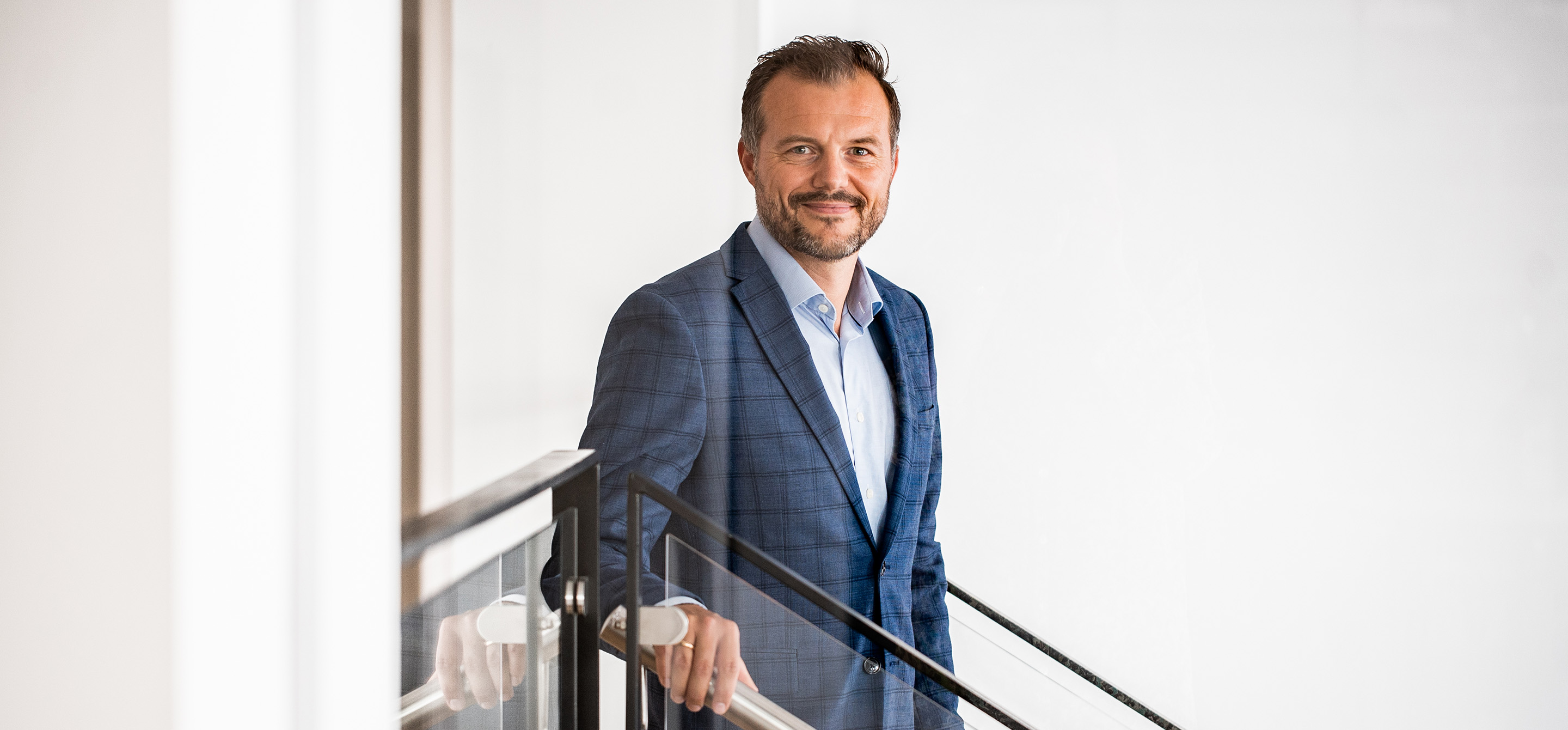 Advance welcomes Client Service Director, Thomas Martin Hansen
{
Advance welcomes Client Service Director, Thomas Martin Hansen
We're delighted to welcome our newest Client Service Director, Thomas Martin Hansen, to the Advance team. Thomas joins us to work on existing clients, with a long-term plan of moving into new business development in the future. As an experienced leader in the ad industry, we wanted to find out what brought Thomas here and what his plans are for the future of the agency.

{
Balancing ambition and experience
2022 has been a busy and exciting year for Advance. Camilla Pelle and Ann-Louise Rosen stepped up as co-CEOs and we've been reinvigorated with lots of new faces, ambitions, and clients. But it's also been a year of solidifying and growing existing long-lasting client relationships. Both of these were key factors in attracting Thomas to the team.

"Everyone I spoke to about Advance talks about the culture here. It's a nice place to be. But Advance is also known for good business understanding and long client relationships. For me, these are two absolutely fundamental prerequisites for creating the best solutions and results" said Thomas.

"The values ​​are already in place.  Now I have to help shape the direction as part of the change in leadership."

{
Navigating complex briefs to create game-changing work
It's not unusual to work with complex markets, products and company structures here at Advance. Luckily for us, Thomas saw this as a positive.

"Complexity appeals to me. I am driven by understanding the customers' business and believe that communication shouldn't be indifferent or uninteresting. This applies to BTC as well as to BTB. After all, we're all human."

{
Becoming an Advancer
"Thomas comes with fantastic energy, personality and solid experience" says Camilla Pelle.
"We've had him in our sights for a while. He contributes experiences with many types of clients and across different media. Earlier in his career, Thomas worked with my co-CEO, Ann-Louise Rosen. So we know that he's a sharp thinker and is well-liked by both colleagues and clients."
Welcome to the team, Thomas!